In-house tech team? Not needed anymore.
Give your customers a smooth, immersive user experience. Custom-built for your services.
Harness the power of blockchain end-to-end
connect your consumers directly with your growers
connect your consumers directly with your growers
supply chains that can be traced using our technology
Perks of getting Butter'd
Each time we build a new feature, you get it free of charge.
You know your data best. We present it exactly the way you like.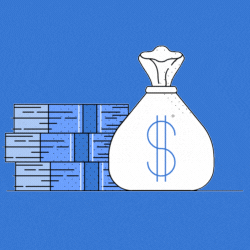 Say no to buttering up a tech team. Butterpaper is all you need.
Get your reports in your inbox whenever you want.
Do I have to sign a long term contract?
There is no contract. Just pay as you go, month on month. You can cancel at anytime without penalty. All ButterPaper plans are month to month unless you sign up for an annual or biennial plan. We offer 10% discount on annual plans and 20% discount on biennial plans, when they are paid upfront.
Does Butterpaper only work for food brands?
No, ButterPaper is a mobile optimised e-commerce platform. You can customise the products as per your business needs. You can choose exactly what products to sell online, in-store, or both.
Would my data be secure? What is your policy on data portability?
Butterpaper is hosted on AWS, which invests heavily in securing its infrastructure. It is designed to keep your data secure throughout the entire information processing life cycle. The data is secured through progressive layers of operational security, storage services, user identity & hardware infrastructure. Your data will never be shared or sold to a 3rd party. As long as your account is active you will have full access to your data, for viewing or transfer at anytime.
Would I need to invest in hardware for deploying end-to-end traceability.
That depends on each use case. We offer a lite traceability module which is completely cloud-based & does not require for you to invest in hardware like printers, scanners, IoT sensors etc. However you would've to invest in hardware to deploy our prime traceability modules as there the data is captured on a blockchain in real time. The prime module is highly recommended for businesses involved in exports.